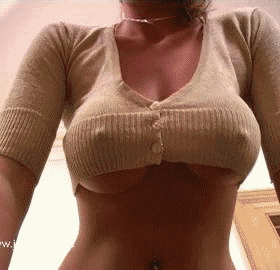 I was terrified, somehow my friend put me inside his mother's body so that he could go out for the weekend without his mother complaining.
But I don't know anything about being an adult and much less about being a woman, the worst thing is that he left a note saying that I won't be here until Monday and that I have fun as a woman but I don't even know how to control these big tits, they just bounce and bounce.
I can't stop looking at them and feeling them up, I think I have to get used to this body as soon as possible if I want to survive.
Besides that I see the positive side, I have a pair of tits to touch when I want and nobody can tell me anything, also having the adult benefits like driving, money and a generous body, you know what? I'm going to treat myself and contemplate the work of art that I am, I'll just undress and that's it.